2nd Annual Edible Syle Show
From the runways of the big cities to the stage of our small town, Bismarck is about to see the 2nd Annual edible style show on Sunday, October 21st at the Amvets in Bismarck.  Doors open at 1:00 & the show starts at 2:00.
"Playing With Food" will feature edible outfits from local restaurants, businesses and organizations. This is a style show like you've never seen before! If it's works right, and no one melts, it could be the coolest style show or fundraiser the Bismarck-Mandan area has ever seen! It's going to appeal to people that love music, people that love food, people that love art and people that love fashion. It's going to blow your mind!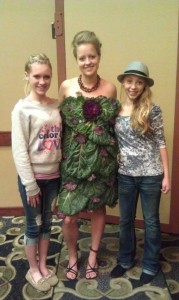 Many local businesses and individuals have agreed to put together outfits made almost entirely of food. You don't have to work in the food industry to try your hand at this fun-draiser, you just have to be creative and willing to have some fun! One team will take home $500 as the People's Choice Award Winner!
There will also be an edible art contest anyone can enter. Construct cakes, gingerbread houses, chocolate houses, edible pictures, fruit sculptures, etc. for a chance to win a $100 People's Choice Award!! All the pieces will be auctioned off in a bucket auction with the proceeds benefitting charity.
A cash bar will available and local vendors will have plenty for people to see and do.
Now that we have so many cool local restaurants and bars in our area, it's an opportune time to display all our local food artists. This is something people are going to be talking about for months. And it's not going to be just a 'chick thing', we think everyone is going to be excited to see what our local businesses have come up with for the show. But if your husband doesn't want to go, grab the girls anyway and go have some fun!
Tickets are only $15 and proceeds benefit the Missouri Valley Optimist Club. You can reserve your tickets by calling 751-0838 or buy them online through the paypal link below. They will also be available at the door.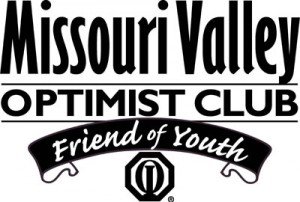 Event Sponsors: