Red Wild Show Highlights – July 8, 2010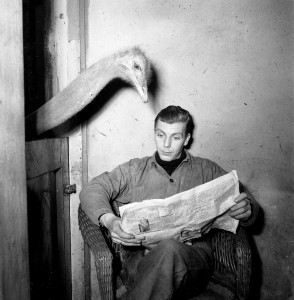 Well…since this was our very first show ever…we are going to call this "The Best of the Red Wild Show" (until next week).
We had a blast kicking off this new adventure together and are grateful to all of those who joined us and gave feedback.
We look forward to this crazy ride every Thursday from 4:00 pm to 6:00 pm!  We hope that you will enjoy it as much as we do.
Ok…time to take care of a little business.  Contests and Prizes.  You can get all of the details for this week's contests on our Red Wild Show Contest Page.  Please take some time to check them out…oh yeah…and Good Luck!
Below are some of the highlights from our first show, just in case you missed it or want to clarify just exactly what you thought you heard.
Part 1 –  The Best Of Show Declaration: We kick off the first ever Red Wild Show and discuss why this could be considered to be a "Best of" Show!
Part 2 –  Teen Drivers: We discuss the emotional roller coaster that is associated with being the parent of a newly licensed (and permitted) teenage drivers.
Part 3 –  World Records: We were inspired by Marv Dorner's (@bebizzy or www.bebizzy.com) recent attempt to set a world record for line dancing.  Is there a possible world record attempt in the future for the Red Wild Show?  Got any ideas?
Part 4 –  Trivia Throwdown: We go head to head in a five trivia questions showdown.  Who was the winner of this first ever trivia battle?  I guess you'll have to listen to find out!  It's a mixture of regular and audio trivia questions.  See if you would have come out with a better score than our hosts!  Game on!
Part 5 – Soccer Player Last Name or Food Name: We witness first-time caller "Becky" earn her very own VuVuZela.  Her task was to guess whether the name we gave her was the last name of a World Cup Soccer player or the name of a food item.  She rocked.  We pick up the action on question 5…
Part 6 – Get the Picture: We talk photography tips.  In this episode, we discuss some of the most important features (such as megapixels) when picking out a new camera.
Part 7 – Prince Announces "Internet is Over": We contemplate the future of the Red Wild Show after the artist known as Prince announces that "the internet is completely over".  Bummer…and we were so looking forward to doing more shows in the future….
Thanks for listening and we will see you next week!
Brian and Scott