ND Music Awards Festival in Medora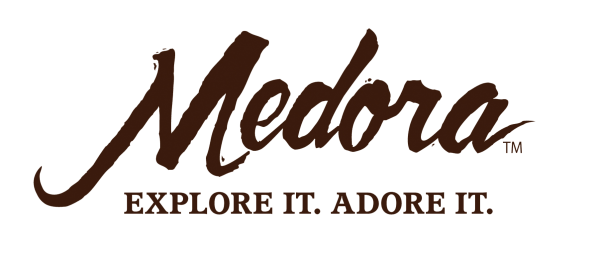 NEWS RELEASE
FOR IMMEDIATE RELEASE:   May 25, 2016
Medora Announces Summer Concert Series,
First-Ever ND Music Awards Festival 
Five unique concerts to be held at the Burning Hills Amphitheatre, plus award-winners from the North Dakota Music Awards to perform downtown
(Medora, ND) – The Theodore Roosevelt Medora Foundation (TRMF) is excited to announce the full lineup for its 2016 Medora Summer Concert Series. Five individual acts and one festival make up this year's summer concert lineup.
North Dakota Musica Awards Festival — LIVE in Medora
This year's series of concerts begins on June 18th with the 2016 North Dakota Music Award Festival. Each winner from this year's North Dakota Music Awards has been invited to play an afternoon-festival on two stages in downtown Medora. Audiences can expect music ranging from country and blues to rock and R&B. Like many festivals, guests are encouraged to bring  their own lawn chair or blanket to enjoy the festivities.
The North Dakota Music Awards Festival is FREE, in downtown Medora.
It is sponsored by the North Dakota Music Awards and URL Radio. See details and a confirmed lists of North Dakota Music Awards Festival performers here.  Facebook event page 
In addition to the North Dakota Music Awards Festival, Medora and the Burning Hills Amphitheatre will play host to five special concerts this summer.
Kat Perkins Live in Medora  |  June 25  –  previously announced
3:30pm MDT before that evening's Medora Musical
Kat Perkins returns to where it all began for her with new music and a brand-new "Rising Star Camp" for aspiring singers. More about the Kat Perkins concert.
The Shaun Johnson Big Band Experience | July 8
3:30pm MDT before that evening's Medora Musical
Shaun Johnson is an Emmy-winning singer-songwriter and founder of the Shaun Johnson Big Band Experience. Audiences can expect a high-energy performance featuring odes to Frank Sinatra, covers of movie theme songs such as "Spiderman", and some original tunes.
Six Appeal Vocalband | July 14
7:30pm MDT in lieu of that evening's that evening's Medora Musical
Six Appeal Vocal Band is a world-class vocal ensemble infused with impeccable comedic timing, and the energy and vitality of a rock band. Audiences will be treated to a musical journey that spans decades of music – classic oldies, current chart-toppers, and catchy original tunes are all here. And it's completely a cappella.
Bismack Mandan Symphony Orchestra  |  August 22  –  previously announced
7:30 pm MDT in lieu of that evening's Medora Musical
See the amazing BMSO on the stage of the Medora Musical, lead by conductor, Beverly Everett, performing an exciting, very special selection just for Medora and the "burning hills". More details on the BMSO concert here.
The Highwaymen Live | August 26
3:30pm MDT before that evening's Medora Musical
The Highwaymen Live are a tribute band to country music's holy trinity of Johnny Cash, Waylon Jennings, and Willie Nelson. Honky-tonk music abounds as the Highwaymen Live cover all the classics — "Ring of Fire", "Rainy Day Woman", and other fan-favorite, country hits.
Asked about this year's concert lineup, TRMF marketing and communications director, Justin Fisk, says, "North Dakota has produced some really great artists over the years and we are thrilled to have a few of state's best, the winners of this year's North Dakota Music Awards, performing in Medora to help showcase their talent during this festival style concert.
"And with our summer concert line up, we aimed to book some really unique artists that you won't see anywhere else in the area. Whether it's a tribute to Johnny Cash or an Emmy Award Winner Big Band Experience, this year's concert series will be a really fun, unique experience for families to enjoy in Medora."
Tickets and Information for all of the summer concerts are available now atMEDORA.COM.
Guests can save by pairing their ticket with one for the Medora Musical.
###
About the Theodore Roosevelt Medora Foundation
The Theodore Roosevelt Medora Foundation (TRMF) is a public non-profit organization that was formed in 1986 by a multi-million dollar gift from Harold Schafer and his family – most famously known as the founders of the Gold Seal Company, the maker of Mr. Bubble, Glass Wax and other nationally-known household products.
For Harold, the beauty and history of Medora and the Badlands was just too much to let disappear with the sands of time – so he made it his life's work to save it for generations to come. He began his labor of love in 1962, revitalized what we know today as the Medora Musical in 1965. Harold continued giving to the historic cow town frequented by Theodore Roosevelt, the Marquis de Mores, and many-a rough-and-tumble westerner until his passing in 2001.
Today, we at TRMF strive to accomplish its mission to preserve, present, and serveall that Harold loved about Medora by operating history, education, entertainment businesses that allow the traveling public to fully enjoy the beautiful North Dakota Badlands.
Through the contributions and teamwork of a board of directors, a full time staff of 45, 300 seasonal employees, over 500 seasonal volunteers, and financial backing from generous supporters, TRMF connects people to Medora for positive, life-changing experiences.