Up To Code Scavenger Hunt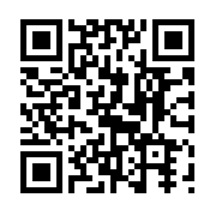 URL Radio is organizing a fun scavenger hunt with QR Codes and  we'd like to get your business involved! This will be a fun, unique way to  get exposure for your business and increase your foot traffic.
Here's how it will work:
We'll make up a code for each participating business.  The code  will have a clue that will help players guess the final answer. It will also cue players in on a deal at the place of business that they may want to  use that day – 25% off purchase, free item, buy one get one deal, etc.  We ask that you display the QR Code in a very easy to see, prominent place in your business.
We will have all the participating businesses on our website and in some local publications. The clues will be so vague that it will take at least 10 or 12 clues before people figure out what the answer is. Once they do, they can drop the answer off at URL Radio. Out of all the correct entries, we'll draw for several smaller, business donated prizes and have one big prize and one GRAND prize! Prizes will be awarded on March 31 or April 2 during URL Radio's 3rd Anniversary celebration!
Event Partner gets
Listed as a stop in an ad on URL Radio promoting the event all through March
Live mentions in our live segments on URL Radio promoting the contest all through March
Listed as a stop and your logo in the story on our website, www.urlradio.net
Facebook mentions
Tweets
Listed as a stop in the story in local publications
Call Stacy Sturm today to become a part of this cool, first ever event that is sure to garner lots of excitement and buzz, 751-0838.