Red Wild Show is Here!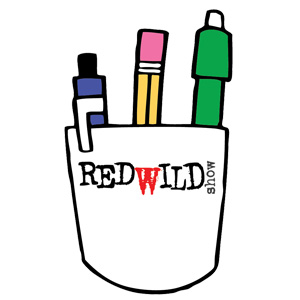 You are cordially invited to join hosts Brian "Red Sneaker" and Scott Wild each Thursday from 4:00 pm to 6:00 pm as they serve up the latest special on the URL Radio menu!
We hope you are hungry for a little "geek speak" (technology and social media tips for everyone), "Get the Picture" (photography tools and tips), "Trivia Adventure" (Brian and Scott go head to head on entertainment trivia) and much more!
Listen in to our very first show as we tell you how you can win some of our "fabulous prizes", including…wait for it….wait for it…YOUR VERY OWN VUVUZELA!  That's right!  You too can sound just like those other World Cup soccer fans without the travel expenses and potential for riots.  Listen to the show or check out our Facebook fan page for details (www.facebook.com/redwildshow).  We will also have a link on Twitter as well (www.twitter.com/redwildshow), so check it out and get involved!
Anytime you need to check up on a photo contest entry, submit a trivia answer, or request to be on the show, you can quickly find our page by typing in www.redwildshow.com.  This will take you directly to our sub-page in the URL Radio universe!
See you on the air!