Lantern Festival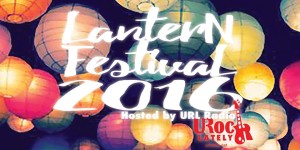 URL Radio is Hosting a Lantern Festival!!  There will be live music, vendors, food and fun for everyone!
WHEN: Friday July 1st 4:00 – 11:00 pm
WHERE: Pioneer Park, Bismarck
WHY: FOR FUN! And a portion of the proceeds goes to the Abused Adult Resource Center! There's still much to do and we would love your help to make this event even cooler than ever! Fun events for the community are only made possible with a group effort and I KNOW you're dying to do something fun this summer! If you're interested in helping out in any way let me know!
We are still looking for volunteers, and sponsorship opportunities are still available too. Let us know if you are interested in any of these areas. (Call us for deets 701-751-0838).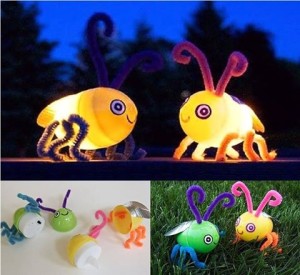 Admission is FREE! Lanterns are $5, build a bug for the kids will be $3, and LED Balloons for the big release will be $3.
There will be a decorating area to write your wishes, dreams, draw pictures or messages on your lanterns! Come on out to Pioneer Park and Let Your Light Shine Bright Friday, July 1st from 4 to 11 pm with a release celebration at 10:30.
Band schedule:
8:30-9:30 Brianna Helbling
10:00-10:40 Jennifer Lyn Band
Vendors:
Sherry Norbeck – Pruvit
Shana Sailing – Pink Zebra
Brandy Olson – Scentsy
Grandpa Gumps- Food
Jen Pederson – Younique
Shana Sailing _ Pink Zebra
Sarah Williams – 31
Kaylah Horton – Chloe and Isabel
Amy Thompson – Avon
Sha'mira Sampler – It Works
Kimberly Bosch – Homeade Crafts
Kersten Sauer – Cakes By Kersten
Nancy Ghering – Tastefully Simple
Alison Renchler – The Closet Boutique
Stacy Howell – Damsel in Defense
Anne-Marie – Send Out Cards
Susie Kay – Origami Owls
Cary Hedstrom – Jam Berry Nails
Mary Haman-Tooke – The Cuff Chic
Kim Stevenson – Norwex
Therrissa Heit – Scarlet Gypsy
Megan Zottnick – Just Jewelry/ JJ Boutique
Tera Olson – Tupperware
Amy Haugen – Miss Amy's Snack Shack
Kimi's Food Truck
Brenda Schick – Fit Team Global
Thank you Sponsors:
Dolls Studio Ink
Forever Fresh
Mighty Missouri Kayaks – Kayaks will be available to rent
Critter Sitter
Farmers Insurance, Danielle Bruner Agency
Elite Wrestling Initiative
Silver Linings Birth Services
Leslie Livengood Photography
Jessica Norman
Studio North
Theo Arts School
Pagel Electric
Missouri River Community Theatre
Encore Events
The Exchange Club
Dakota Nuts-N-Candy
Kathryn Artlip Bookkeeping Service
Mom 2 Mom Doula and Lactiation Services – Cindy Berglind