May the 4th Be With You 5k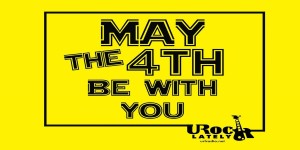 URL Radio presents May the 4th Be With You 5k run/walk.
Bust out your favorite Star Wars costume, or just come for the health benefits of a great run/walk. You can run in a group or solo 😉
Where: Cottonwood Park (South 12th Street Bismarck)
Registration: 5:00 run starts at 6:00
All entries recieved by April 12th are guarenteed a t-shirt.
$15/ person $40/family entry March 1 – March 31
$25/person, $50/family entry April 1 – May 3
$30/person, $60/family Day of event
WHEN: Wednesday, May 4, 2016 from 5:00 PM to 8:00 PM
WHERE: Cottonwood Park – South 12th St Bismarck, ND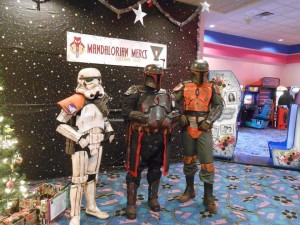 We are excited to announce that the Mandalorian Mercs Costume Club will be joining us. They are an international STAR WARS™ costuming organization dedicated to celebrating the STAR WARS™ universe through the creation, display, and wearing of quality character costumes that represent the Mandalorian characters and culture from the STAR WARS™ sagas.
The MMCC unites individuals with a common love for STAR WARS™ and the Mandalorian culture/characters while encouraging self-improvement, personal growth, family involvement, and fellowship with peers.
The MMCC promotes interest in STAR WARS™ and facilitates the use of these costumes for STAR WARS™-related events as well as contributing to the local community through costumed charity and volunteer work.
For more info visit mandalorianmercs.org
p.s. there will be lightsabers 🙂
To register:  https://www.eventbrite.com/e/may-the-4th-be-with-you-5k-tickets-22497864719