Heading to Guatemala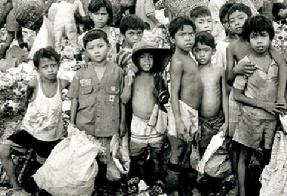 On May 2nd, Stacy & I will be boarding the plane for Guatemala to broadcast live to the world the daily happenings of the God's Child Project www.godschild.org & the Institute for Trafficked, Exploited & Missing Persons (ITEMP)  www.itemp.org.  We are also working with Marlo from www.awesome2products.comand his product VideoEye Nuclei to do live video streaming as well.
Some elementary schools in Bismarck are interested in learning about what we are doing so we will be visiting with them via the web while we are down there too.  There are a couple of people joining us for the trip.  My step-daughter, Kristin, a soon to be senior in nursing/pre-med at the University of Mary & Amanda Moser from COCO/Strom Center in Dickinson.  There will also be a group of nursing students from the University of Mary doing a mission trip at the same time we are there.
If you would like your business to join us "virtually" – you can do so for the minimum cost of $300.  With that you will recieve 25, 30-second ads the week before we go, and 25 more the week we are down there.  live mentions, facebook & twitter promotion, & a logo on our soon to be made website page.  The coolest thing about this sponsorship is that half of it is going directly to the God's Child Project/ITEMP.  Contact Stacy or Nicole today to be part of this awesome experience.