Soul Shine Soiree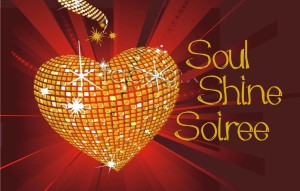 Saturday, October 11th Bismarck Civic Center Full day session $50 (includes lunch) from 9 a.m. to 5 p.m. Half day sessions $35, running from 9 a.m. to 1 p.m. or 1 to 5 p.m. (includes lunch) Tickets can be purchased Monday through Friday at URL Radio, 322 E. Broadway, Bismarck or online below.
It's a day of enlightening topics and great guest speakers and panelists to ignite your inner spark. Some of the topics will include yoga, relaxation techniques, self esteem, self awareness, eating disorders, relationships, leadership, diet, exercise, and even a fall style show with Plato's Closet and Clothes Mentor! Our keynote luncheon speakers are the ladies of Big Blue Couch Coaching!
Schedule of Events:
9:15 to 10 a.m. – Beginners Yoga/Savasana
10:15 a.m. – Panel with Andrea Ficek, Arlene Brown, Lauren Meiers, Chaneen Bartole
11:15 a.m. – Soul Sessions with Farren Gunderson and Judith Roberts
Noon – Luncheon Keynote with Big Blue Couch Coaching
1:30 p.m. – Afternoon Welcome
2:00 p.m. – Group Movement
3:00 p.m. – Soul Sessions with Josie Blaine and Gracie Werner
Event postponed – new details coming soon.