United Tribes Softball Tourament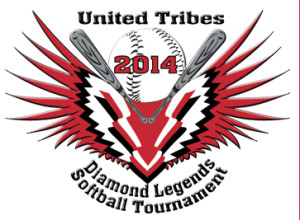 Knock it out of the park at this year's United Tribes Diamond Legends Softball Tournament being held at the Clem Kelley Softball Complex on September 5-7th. You can flex your muscles at a home run contest on September 5th and be inspired by gold medalist Billy Mills during the Opening Ceremonies. Then take in the Hall of Fame Induction Ceremony on September 6th. There's an all Native National division for tribal athletes, both men and women. Plus a Class D and Lower division for men and women that is open to teams with tribal and non-tribal players.
Team registration is $375.00. To register go online http://www.unitedtribespowwow.com/softball/default.html For questions call Steve Shepherd at 255-3285 ext. 1537.