Good to Know Show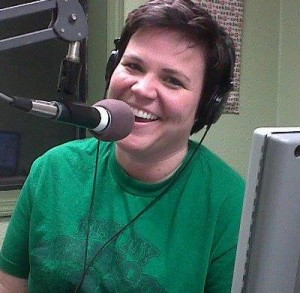 After almost a three year break Niki Martini will be back on the URL Radio web waves – with "The Good To Know Show".   A weekly show with a variety of guests and experts on topics that are good to know such as…taxes, health care, adoption, skin cancer, running for office, hiring employees, writing a book, starting a business etc etc. The topic will be posted in advance so you can submit questions to be answered during the show. There will also be a "Dose of Dale (Carnegie)" to wrap up each show.  The show will be Tuesdays at 10 starting February 4th. If any of you have topic ideas, would like to be a guest or would like to sponsor please email nicole@urlradio.net.  Rock on!
February Line Up:
4th – 2014 Great Taxpectations, what to expect for your 2014 tax appointment with Tonya Holmstrom from Eide Bailly
11th – Junior Achievement with Sally Paulson from the Bismarck-Mandan Chamber of Commerce
18th – What is being done in the area to support men and women who fall through the cracks during transitional times – especially during re-entry into the community from prison.  With Sister Kathleen Atkinson from Ministry on the Margins
25th – Social Media with Stephanie Sandstrom the Social Media Director for KK Bold
March:
4th – Suicide Intervention/Prevention with Shelle Aberle of Military Ovation
11th – You'll learn how to become your own banker through "infinite banking" with Mary Jo Froehlich Irmen from Fiscalbridge.
25th – Why it's important for women to run for office with Renee Stromme, Executive Director of the North Dakota Women's Network
April:
1st – Business coaching with Karen Wolff, Fully Alive Coaching.
8th – Marketing, networking, women's entrepreneur group in Bismarck-Mandan & 1-on-1 coaching for women in business with Mary Jo Van Horn from Van Horn Media.
15th – Bike2Believe with Joe Berger – 3 young men & their bike trek story to raise money & awareness for cancer.
22nd – Benefits of Low Glycemic eating with Lisa Hoynes & Julie Landsiedel, Market America
29th – Wonders of spray tanning with Kari Wolff of Kiss of Gold Tanning.
May:
6th – Learn about converting your home vidoes to digital with Zoovio & National Day Calendar with Marlo Anderson.
13th – Steep Me A Cup of Tea – Tea is so awesome – learn more with Terisina Hintz.
20th – Ever wanted a personal concierge?  Tune in to find out about It's About Time with Kristi Kraft.  We will also visit about the Bismarck Optimist Club.