Halloween Boo's Cruise
They're baaaaaack! The popular Boo's Cruise is back for Halloween with two spooktacular locations lined-up. This year we will be investigating the Former Governors' Mansion and the old Anderson State Fur building on N 4th St.
It's like a ghost hunting 101 class but it's VERY hands-on. In fact, everyone who signs up before midnight on October 18th, will get their hands on their own EMF Reader! That's right, you get your very own piece of ghost hunting equipment… to keep! This year, there will be no alcohol allowed on the investigations, sorry. You'll have to draw courage from something else! There are two nights to choose from again this year; Friday, October 25th and Saturday, October 26th. Registration will be at the old Anderson Fur Building 216 N 4th St at 9:30 p.m. with the investigations starting at 10 p.m. and running until 1 a.m.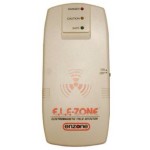 Bring your friends, make it a night out, feel free to where costumes and go to our second annual Halloween Boo's Cruise Paranormal Investigations lead by the Spirit Seekers and URL Radio. Call 751-0838 with questions, or email stacy@urlradio.net.
Cost is $36.66 per person and spots are limited each night.
YOU DON'T WANT TO MISS THE MOST TALKED ABOUT EVENT IN THE BISMARCK-MANDAN AREA! THAT would be scary!
Register below: