Boo's Clues Kid's Camp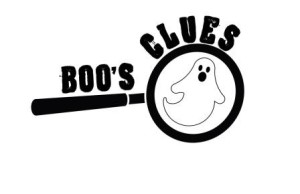 URL Radio presents the first ever "Boo's Clues Kid's Camp." Kids will get a chance to see actual equipment used in paranormal investigations, some paranormal investigation footage from buildings in the area, and take a walk through The Serendipity House (one of the coolest houses in Bismarck-Mandan) to see if they can find any evidence of a haunting or paranormal activity. It's a short session, sort of a "ghost hunting 101" class with an actual paranormal team, The Spirit Seekers. The Spirit Seekers have done numerous investigations around the area and even in other states. They've investigated some of the most haunted places in the United States! This is open to all school aged children. Parental discretion is advised. All children MUST be accompanied by an adult. They will receive a goodie bag at the end of the session.
There will be two sessions on June 14th. One session is 6:30 to 8 p.m. The second is 8:30 to 10 p.m. Times and slot availability is first come, first serve.   Call 751-0838 for more information.  Tickets are $20/child with one adjoining parent free (parents may accompany up to three children). Please complete the information below to purchase your tickets.