BisMan Boo's Cruise II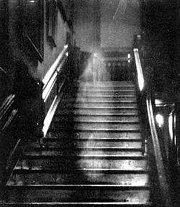 Ever wanted to go on a paranormal investigation? Here's your chance!!
We have professional paranormal teams at some "spooktacular" Mandan sites with lots of history. They will show you the equipment, and then you can watch and maybe even help them gather EVP's, EMF readings, video footage, and photos. You will get to investigate two sites each night. On March 8th we'll investigate The Harvest Brazillian Grill and O.N.E (former Mysteria Theater). Saturday, March 9th, we'll investigate The Harvest Brazillian Grill and The Beanery (Old Mandan Depot building). The event goes from 10 pm to 1:30 a.m. with about an hour and a half in each location. Everyone will check in and meet at The Harvest where you will get one drink ticket for a free drink as you get briefed on the evenings happening. We will also have a debriefing/share time after the investigations are complete for the night to see if anything unusual happened and share stories before we end the evening.
There are limited tickets available, as we are doing smaller groups this time. Only 32 tickets available each night. Tickets are $40 if you pay in person at URL Radio (322 E. Broadway) or $42 if you pay online (paypal fees… spooooky) and first come first serve.  You must be over 18 to attend and over 21 for the drink ticket. You will be required to sign a waiver. Call URL Radio with any questions at 751-0838.