Small Business Saturday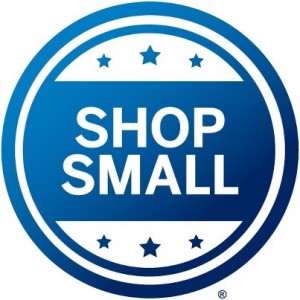 First there was Black Friday, then Cyber Monday. Now on Saturday, November 24 comes Small Business Saturday(SM), a day to support the local businesses that create jobs, boost the economy and preserve neighborhoods  around the country. Small Business Saturday is a national movement to drive shoppers to local merchants across the U.S.
Small businesses are critical to the nation's overall economy. According to the U.S. Small Business Administration, there were nearly 28 million small businesses in the United States last year. Over the past two  decades, they created 65% of new jobs. Small businesses in the U.S. account for 60 to 80% of all U.S. jobs. Their importance to local communities extends even further. For every $100 spent in locally-owned, independent stores, $68 returns to the community through taxes, payroll and other expenditures.
Yet a majority of U.S. small businesses are having a tough time accessing funding to compete with the "big boys," holding back job growth and stunting economic growth. According to the U.S. Bureau of Labor  Statistics, 6 in 10 businesses shut down within the first four years of operation. (Normally, what is quoted is that 90% of businesses fail in the first 4 years).
Many small business owners feel like they can't compete with bigger corporate stores. They don't have the advertising budgets of the big corporations. They don't have the brand recognition. They don't have  the foot traffic of a massive appeal, one stop shop. But as they say, there's power in numbers. Seperately many of these stores can't advertise like the big boys for Christmas shopping. But for one day at least, all small businesses can unite and be part of a massive promotion.
Last year, over one hundred million people came together to Shop Small® in their communities on Small Business  Saturday®. Let's double that number this year! Everyone should shop at least one small business on Saturday, November 24. We hope to see shoppers out and about in the Bismarck-Mandan area, supporting our small businesses  that support our small, locally-owned radio station! Stop, shop, and thank them for their support to our community!"  You can  click on their ad below to visit their website!